Il presidente americano Donald Trump nella sua conferenza stampa di ieri ha contribuito a stemperare i toni sulle tensioni con l'Iran mettendo momentaneamente un freno all'escalation di tensioni in medio oriente già iniziata nella prima parte della giornata ieri a seguito delle dichiarazioni del ministro degli esteri iraniani. Zarif aveva affidato a twitter il commento sull'attacco missilistico verso la base si Al-Asad descrivendolo come legale e proporzionato e sottolineando come l'Iran non fosse intenzionato ad intensificare l'escalation di violenze.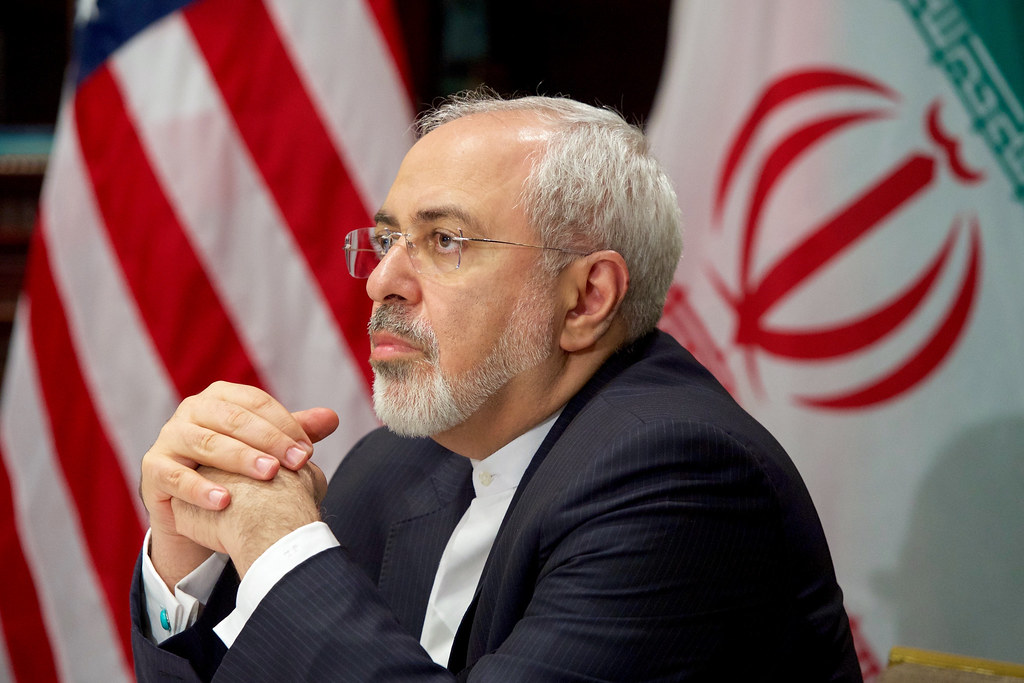 I mercati salutano in modo molto favorevole la presa di posizione: la sessione americana ha fatto registrare chiusure in positivo di circa mezzo punto percentuale, mentre in Asia i principali listini hanno messo a segno risultati ben più importanti. L'indice Nikkei della borsa di Tokyo ha chiuso a +2.31%, Hong Kong a +1.68%, mentre Shanghai rimane indietro chiudendo a -0.25%.
La sessione europea vedde un avvio brillante con il DAX che a pochi minuti dall'avvio delle contrattazioni scambia oltre i 13500 punti a +1.43%, seguito da FTSE MIB di Milano oltre i 24000 punti a +0.90% e il FTSE100 di Londra che rimane indietro a +0.43%.
Stemperate le tensioni in medio oriente, l'attenzione degli investitori torna a concentrarsi sui fondamentali soprattutto in vista delle dichiarazioni di diversi importanti esponenti delle principali banche centrali previste nel pomeriggio di oggi e della carrellata di dati sul mercato del lavoro a stelle e strisce di domani con i nonfarm payroll.
| | | | | | |
| --- | --- | --- | --- | --- | --- |
| Data | Orario | Paese | Dato macro | Precedente | Consenso |
| 09/01/2020 | 1:30 am | Australia | Balance of Trade NOV | A$4.50B | A$4.15B |
| 09/01/2020 | 2:30 am | Cina | Inflation Rate YoY DEC | 4.5% | 4.70% |
| 09/01/2020 | 8:00 am | Germania | Balance of Trade NOV | €21.5B | |
EURUSD
Il cambio principale ha visto un significativo rallentamento nella dinamica della volatilità vista nei giorni scorsi posizionandosi in area 1.11 – 1.1120 in attesa dei dati macroeconomici previsti in uscita nella giornata di domani. Saranno soprattutto i discostamenti dalle attese nelle rilevazione dei dati sui nonfarm payroll e del mercato del lavoro a stelle e strisce a influenzare la seconda parte della giornata di contrattazioni di domani.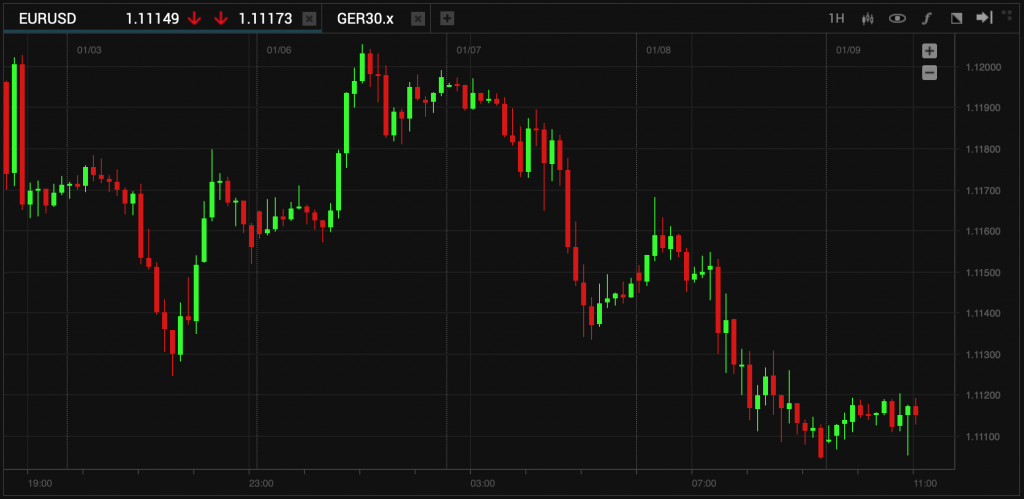 USDJPY
A seguito delle dichiarazioni di Zarif e poi di Trump sul tema degli scontri tra Stati Uniti e Iran gli investitori hanno letto un significativo allentamento delle tensioni che ha contribuito a spingere i mercati e ha innescato forti vendite sullo yen giapponese. Il rapporto tra biglietto verde e divisa nipponica ha visto una rapida accelerazione da quota 108.60 fino ai livelli attuali intorno a 108.30 in un clima di ritrovato risk on.