Dopo la decisione di Trump di limitare tutti i viaggi dall'Europa, le dogane negli aeroporti americani hanno sperimentato code colossali nel weekend.
Intanto nello stato di New York l'amministrazione ha deciso di chiudere tutti i bar e i luoghi di aggregazione. Anche se formalmente non sono stati presi provvedimenti sulla limitazione dei voli domestici, l'amministrazione americana sta pensando ad un pacchetto di misure di supporto alle compagnie aeree.
Questa notte sono entrate in vigore ulteriori misure da parte delle banche centrali di tutto il mondo in uno sforzo coordinato per contrastare gli effetti derivanti dal coronavirus. La FED ha tagliato di 100 punti base il tasso di riferimento. La Bank of Japan ha messo in campo ulteriori misure di stimolo includendo ETF e altri asset rischiosi tra gli asset acquistabili. La Reserve Bank of New Zealand ha tagliato di 75 basis point il tasso di riferimento, mentre la controparte australiana ha deciso di pompare ulteriore liquidità nel sistema.
Mercati
La reazione dei mercati al fuoco coordinato delle banche centrali non è stata positiva. In Asia la sessione di contrattazioni si è aperta in negativo e chiuso in rosso. L'indice Nikkei della borsa di Tokyo ha ceduto il 2.46%, Hong Kong più pesante ha chiuso a -4.03% mentr Shanghai sfiora un negativo di cinque punti percentuali.
La sessione europea si apre ancora più pesante. Il DAX di Francoforte sprofonda a -7.59%, il CAC40 di Parigi a -9.03%, il FTSE MIB a -7.37%. Londra con il FTSE100 limita il rosso a -5.79% sostenuto parzialmente dalla sterlina debole.
Speciale Federal Reserve
Con la riapertura dei mercati ieri sera è stata l'ennesima mossa a sorpresa della FED a lasciare interdetti gli operatori. L'istituto centrale statunitense ha tagliato di 100 basis point il tasso di riferimento portandolo virtualmente a zero. Contestualmente la FED ha riarmato il bazooka del QE di ulteriori 700 miliardi di dollari. Una mossa a sorpresa che ha aggiunto ulteriore benzina sul fuocio di mercati già piuttosto nervosi e innescando nuove vendite. Forse non l'effetto che Powell intendava creare.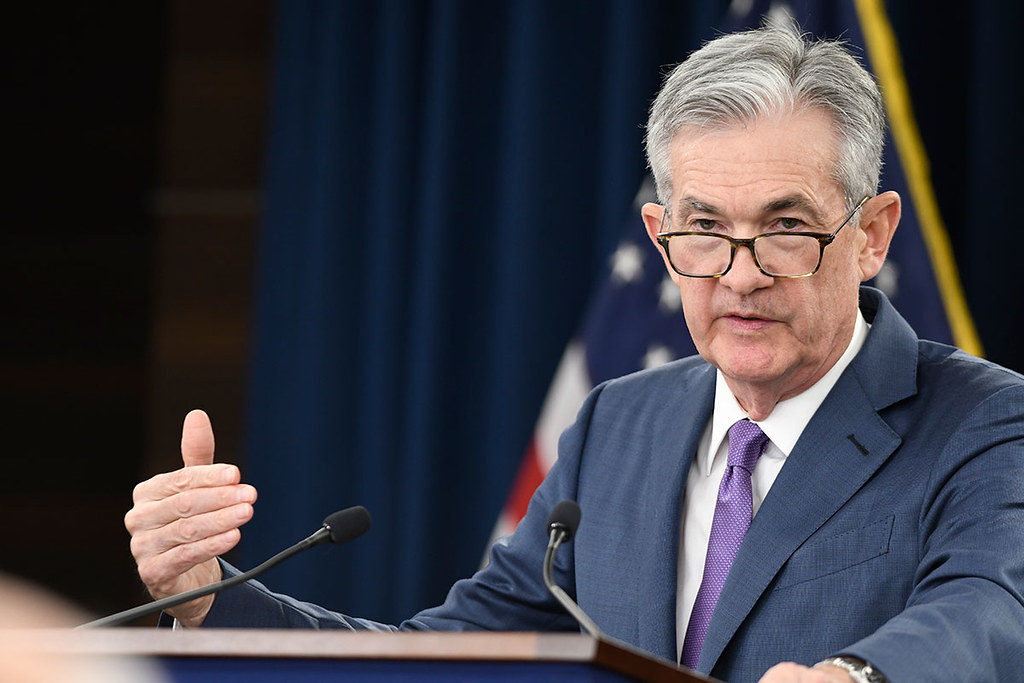 Petrolio
Ancora sofferenza per le quotazioni del comparto energia e petrolifere che subiscono gli effetti della guerra dei prezzi tra Russia e Arabia Saudita. I principali contratti petroliferi hanno visto riduzioni di prezzo significative in avvio di sessione. Il WTI scambiava a 31.6 $/barile in ribasso del 1.7%, mentre il Brent poco sopra a 32.8 $/barile in rosso del 3%.
Forex
Il tema che ha caratterizzato la fase di apertura è stato il taglio dei tassi d'emergenza da parte della FED e il conseguente parziale ridimensionamento del biglietto verde.
EURUSD
Parziale rialzo del cambio principale in riapertura dei mercati con le quotazioni che passano da area 1.11 a 1.12 in riapertura della sessioen settimanale. Dopo un iniziale parziale ridimensionamento, le quotazioni sono ripartite già questa mattina in avvio di sessione europea riportandosi verso area 1.1240.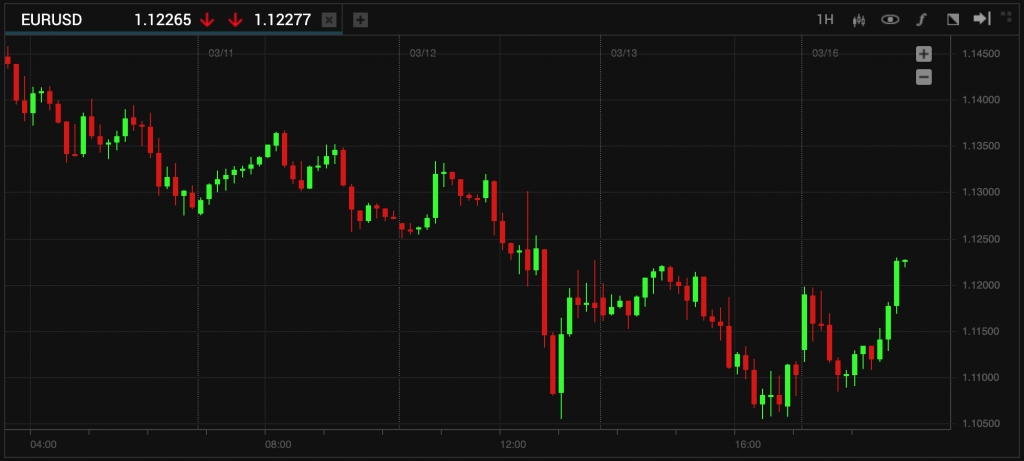 USDJPY
Il rapporto tra biglietto verde e divisa nipponica apre la settimana in ribasso rispetto alle quotazioni in area 108.10 toccate sui massimi della scorsa settimana. Il cambio apre in negativo di una figura a 107.00 e segue la dinamica analoga al rapporto euro dollaro rimbalzando parzialmente e poi confermando le quotazioni di avvio di seduta in area 106.00 dove scambia in avvio di sessione europea.